It is the end of the month so I'm linking up with another addition of
"What's Up Wednesday?!"
What we're eating this week:
Farro with roasted sweet potato/kale/pomegranates
is a pretty standard staple around our house--I mean, just look at all those beautiful colors!!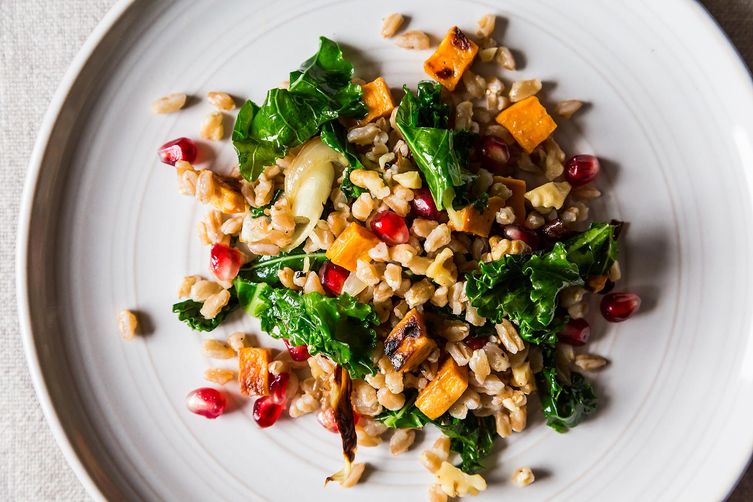 We've also tried a couple of new recipes lately that have been winners--the
20 min. spicy sriracha shrimp and zucchini lo mein
was a hit, but at the last minute I reduced the sriracha from 2T down to 1T--good thing, 'cuz it was still plenty spicy!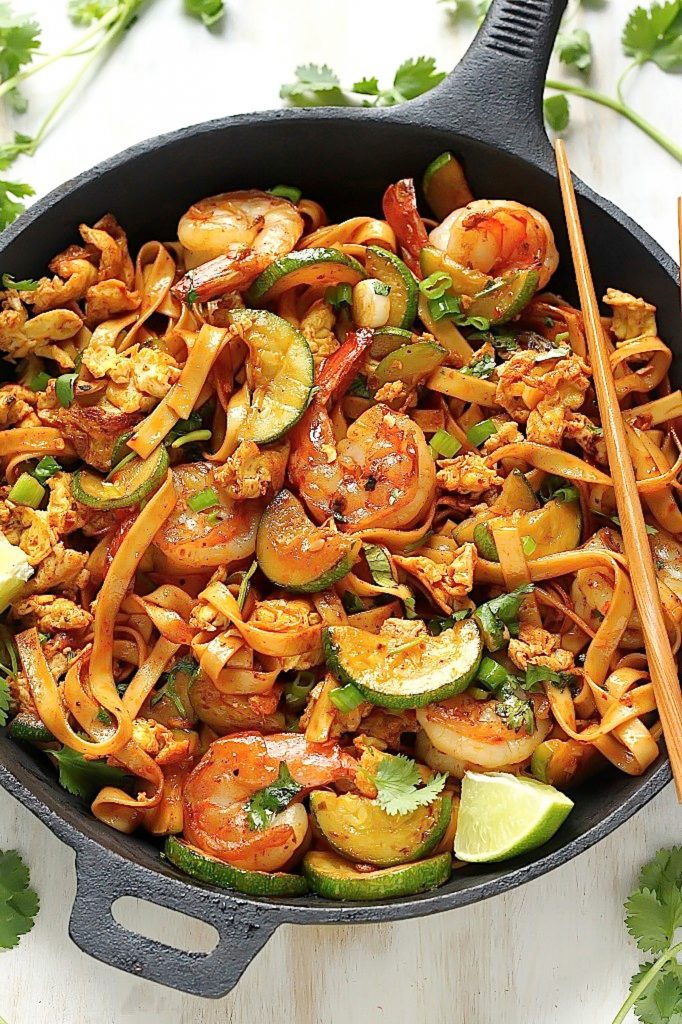 Shanghai Fried Noodles
was also a new recipe, but suuper easy and also gobbled up. Who am I kidding? Most any kind of Chinese/Asian food with rice or noodles is devoured around here. Ha!
What I'm reminiscing about:
End of May means the end of school. The Noodle has been blessed to have had a wonderful teacher this year. She's so positive and upbeat and just LOVES teaching. We're really going to miss her, but perhaps Mei Mei will have her when she's in 2nd grade.
Speaking of, Mei Mei, she also finished her first year of preschool. 3 mornings a week was so good for her. Next year she'll do 4 days a week. Enrollment was cutthroat and she didn't get into a morning slot so she'll do afternoons. I'm still holding out hope that there will be an opening, but either way I know that the Lord has her where she's suppose to be.
What I'm reading:
I am a big Lisa See fan (Shanghai Girls, Snowflower and the Secret Fan, China Dolls just to name a few) and when I heard that she had also written some contemporary fiction/mystery books, I was curious. She has a trilogy and so I got the first one--
Flower Net
and am about 2/3 of the way through the second one--
The Interior
. Both are very good and extremely well written. The stories are set in the early 1990s and give great insight into what life was like in China during that time period. Obviously some things have changed but others have remained the same. So interesting to me!
Now that the weather is warming up, we're swimming, playing on the beach and kayaking. The Noodle tried it on her own over Memorial Day weekend at Grandma and Grandpa's which was perfect because it was nice and shallow, therefore easy for her to get in and out and maneuver around. Swimming lessons start mid-June and I'm just hoping that it isn't freezing cold in the mornings!
What we've been up to:
Gardening, gardening and more gardening! We got our pots planted over Mother's Day and J got the vegetable garden in with the girls' help. The weeding is never ending but we've moved a few plants around, so little by little, the yard is shaping up.
Tomatoes, peppers, lettuce, beets and kale.
June's question: What's your favorite thing to grill?
Ahhh, the question I'm always asking myself since during the summer, J grills meat, but since I don't eat it, I have to figure out an alternative for me. For Memorial Day he put these tasty
honey chili prawn skewers
on the grill and we all loved them.
I try to steer clear of soy, so I don't do lots of veggie burgers, but I have found these Masala burgers at Trader Joe's which are pretty tasty too. Portobello mushrooms, both stuffed and plain, are also go-tos for me.
As far as the other 3 go, he'll grill up either chicken (bbq) or hamburgers. If they want hot dogs, they know they have to go somewhere else...Mama refuses to buy the nasty things. Bleck!
What has been up with you this past month?!