Playing...
Third Day. J and I have a date tomorrow night with another couple from our home group to go see them in concert. Yipee!!
Cooking...
a
new recipe
in the crock pot tonight for dinner and just made
these
for the weekend. Let me tell you. De-vine!!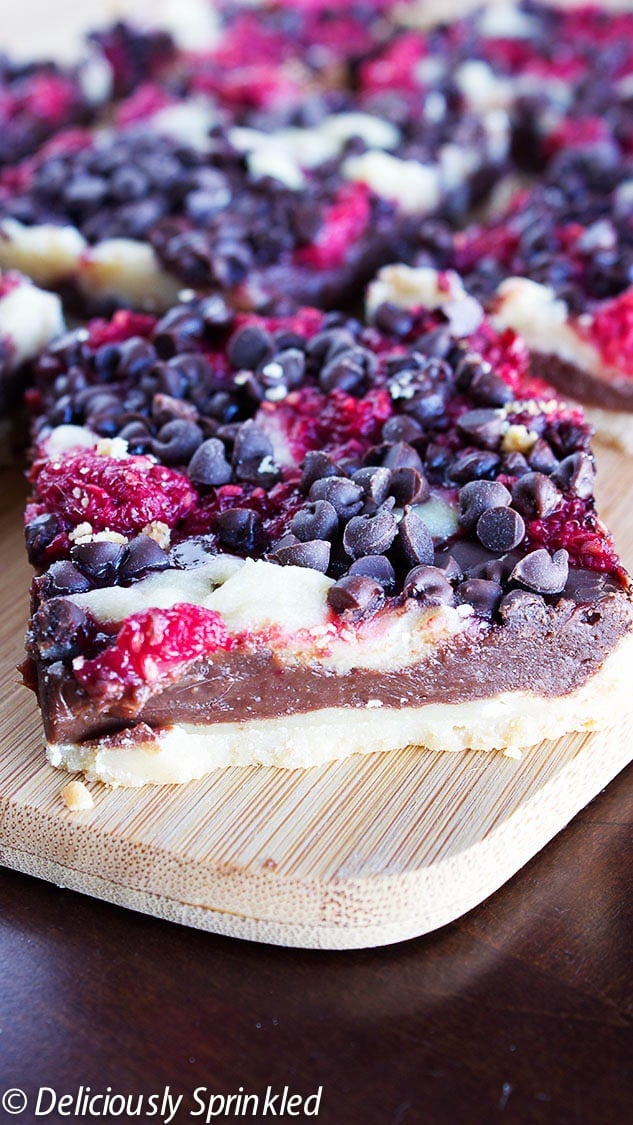 Drinking...
coffee or water--depending on the time of day. Come tonight, however, I'll be pouring myself a glass of vino. Let the weekend begin!
Wearing...
these fun polka-dotta TOMS. I finally bit the bullet and bought a pair. I thought these would be super cute for spring!
Thinking...
about how I need to go fill out some paperwork for Mei Mei's speech therapy. More on that to come.
Creating...
these
cute tassels
in pink and green for the mantle. They'll go with the watercolor doilies we made before Valentine's Day. I'm thinking they can take us through St. Patty's Day, Easter and even into May...right?! I'll be adding our
Peeps bunting
closer to Easter.
Watching...
nothing noteworthy. We have rabbit ears for TV so that seriously limits what we see. The only movies we watch are those that we can rent from the library--usually stuff for family movie night. Most recently it was
Disney's Mary Poppins
and as far as adult fare goes, the last movie J and I watched was
God's Not Dead
.
Going...
to pick Noodle up from the bus-stop and then head to the library. Let's get this weekend started!!